The Period of Taipei Water Source Site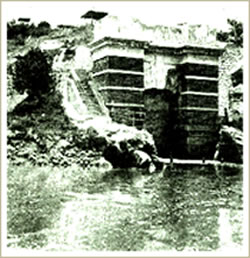 Taipei began to have public water supply in 1885. That was attributed to Liu Ming-chuan, the first Taiwan Governor appointed by China in the Ching Dynasty. As a reformist administrator who took drinking water hygiene seriously, he ordered deep wells be sunk at such places as the North Gate Street(Po-Ai Road today), the Masonry Street(Henyang Road today), and the West Gate Street to tap ground water for public use.
In the early stage of Taiwan(1895-1945), planning of modern water facilities was initiated based on the infrastructure completed under Liu's administration. In August 1896, a Scottish engineer William K. Burton was engaged by the Taiwan Government to conduct a survey of Taiwan's sanitary engineering and Taipei's water construction, with the assistance of Hamano Yashiro, a technician from the Taiwan Government Office. Pursuant to Mr. Burton's suggestion, construction of a water intake unit at the Hsintien Creek and purification plant at the foot of Kuanying Hill nearby commenced in 1907. Treated water was pumped upward to a distribution reservoir on the Hill, where water was supplied via natural, gravitational force to households. In 1908, the water intake and a pump house (both of the building and the equipment installation)were finished. The year ensuing, all service piping, the purification plant, and the distribution reservoir became ready and began to produce 20,000ton potable water daily to serve 120,000 users in Taipei. Named the Taipei Water Source Site Slow Filter, the plant marked the inception of the city's march into the era of modern water supply system.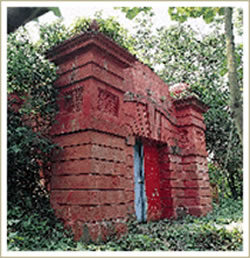 In early 1951, the Taipei City Government set up the Taipei City Water Source Expansion Project Promotion Committee headed by Mayor Wu Sanlien. An Expansion Project Office was established in April that year, and Mr. Fan Chunyi, a specialist of the Taiwan Provincial Reconstruction Department, was commissioned to take charge of design and construction. Facilities including 1 mixing and coagulation basin, 2 sedimentation basins, and 4 rapid filters, with a combined production capacity of 20,000 ton a day, were completed in February the ensuing year. The year 1974 marked the beginning of the Taipei Area Water Supply Expansion Plan, Phase Ⅲ. After the slow filter at the Taipei Water Source Site was dismantled, new slant pipes were added to sedimentation basins to accelerate coagulation and sedimentation effect. A replacement of filtration medium with garnet for the rapid filters, meanwhile, uplifted their daily production to 50,000 ton.